Own a limited putter played by the best.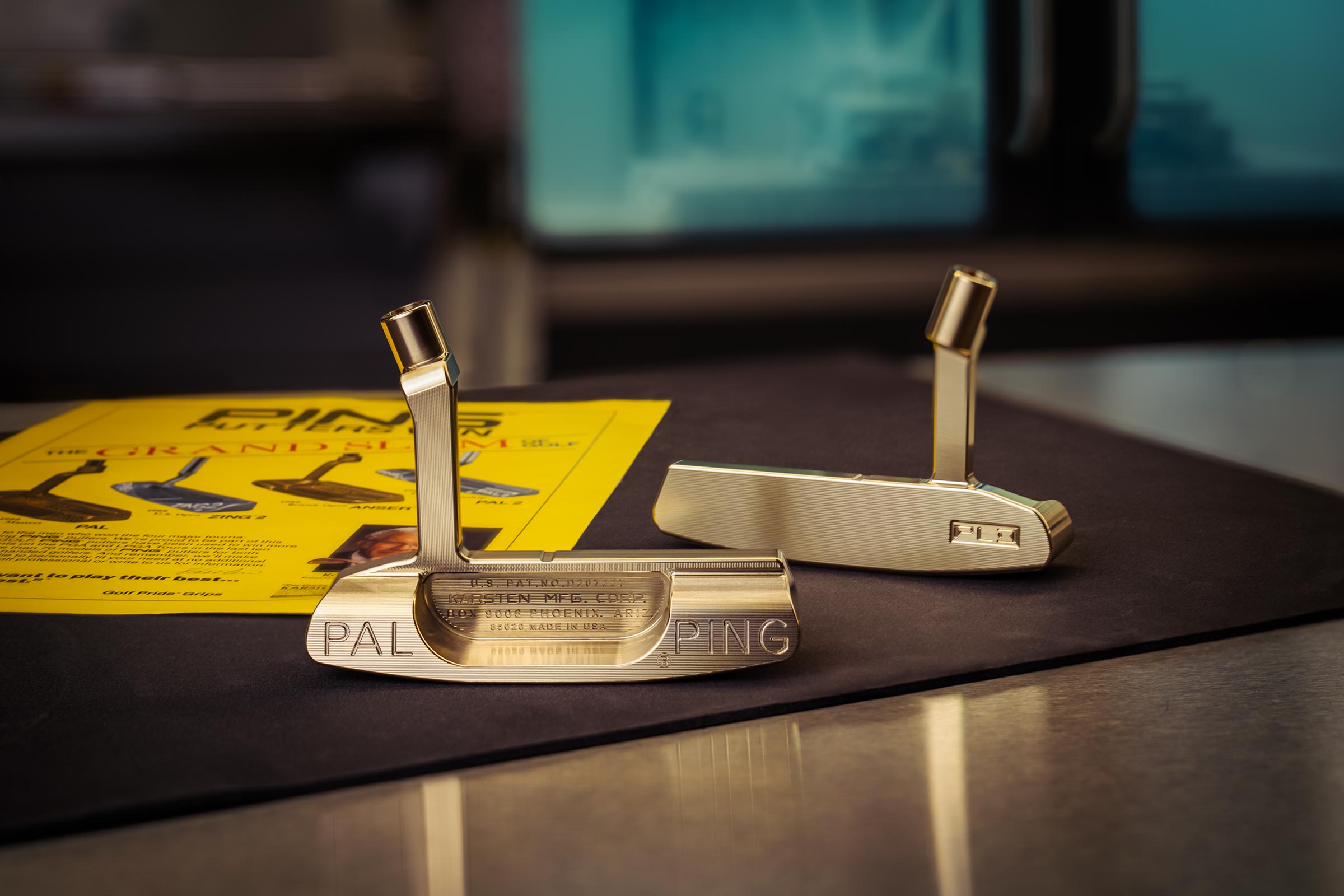 Rare and collectible putters.
You can putt with them. Collect them. Or both. Whatever you decide, you'll need to act fast if you want to be part of this exclusive club. It's your chance to own a PGA Tour player's putter, built exactly to his specs. Or help celebrate our history with a putter that changed the game. There's no limit to what putter we might offer, but quantities will be very limited, so you'll need to stay in touch. We'll do the same.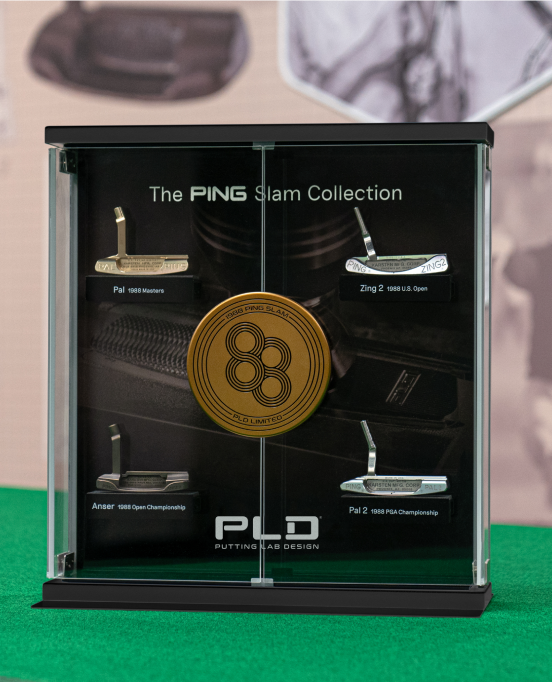 The PING Slam Collection
Set of 4 PLD Limited Putter Heads, PLD Custom Putter and Display
Release Date: December 5, 2023 at 2:00pm ET
Purchase Includes
PLD "PING Slam" 18" x 18" display case w/base for use on desk or credenza.

4 PLD Limited "PING Slam" putter heads (PAL, ZING2, ANSER, PAL2) w/custom headcovers.

PLD Custom putter ($1,490 value), including either PING Putting Lab or virtual custom fitting.

Certificate of authenticity.
Purchasing Information
$4,990 (MSRP)

Limit of one (1) set per customer

Putter heads and display case ship separately; allow 4-6 weeks for delivery.

All sales are final. No cancellations, returns or exceptions.

Upon confirmation of purchase, you will be contacted directly by a PING Master Putter Fitter to schedule your PLD Custom putter fitting (in-person or virtual). PLD Custom Putter and custom putting experience cannot be re-sold through auction or other websites.

To avoid delaying your purchase once inside the shopping cart, we recommend you confirm with your credit card provider the ability to make a $4,990 transaction.

Official sale of PLD Limited putters begins at 2:00pm ET

Pre-sale waiting room opens at 1:55pm ET. To reserve a randomized place in line, it is recommended that you join promptly at this time.