The best custom putter experience in golf.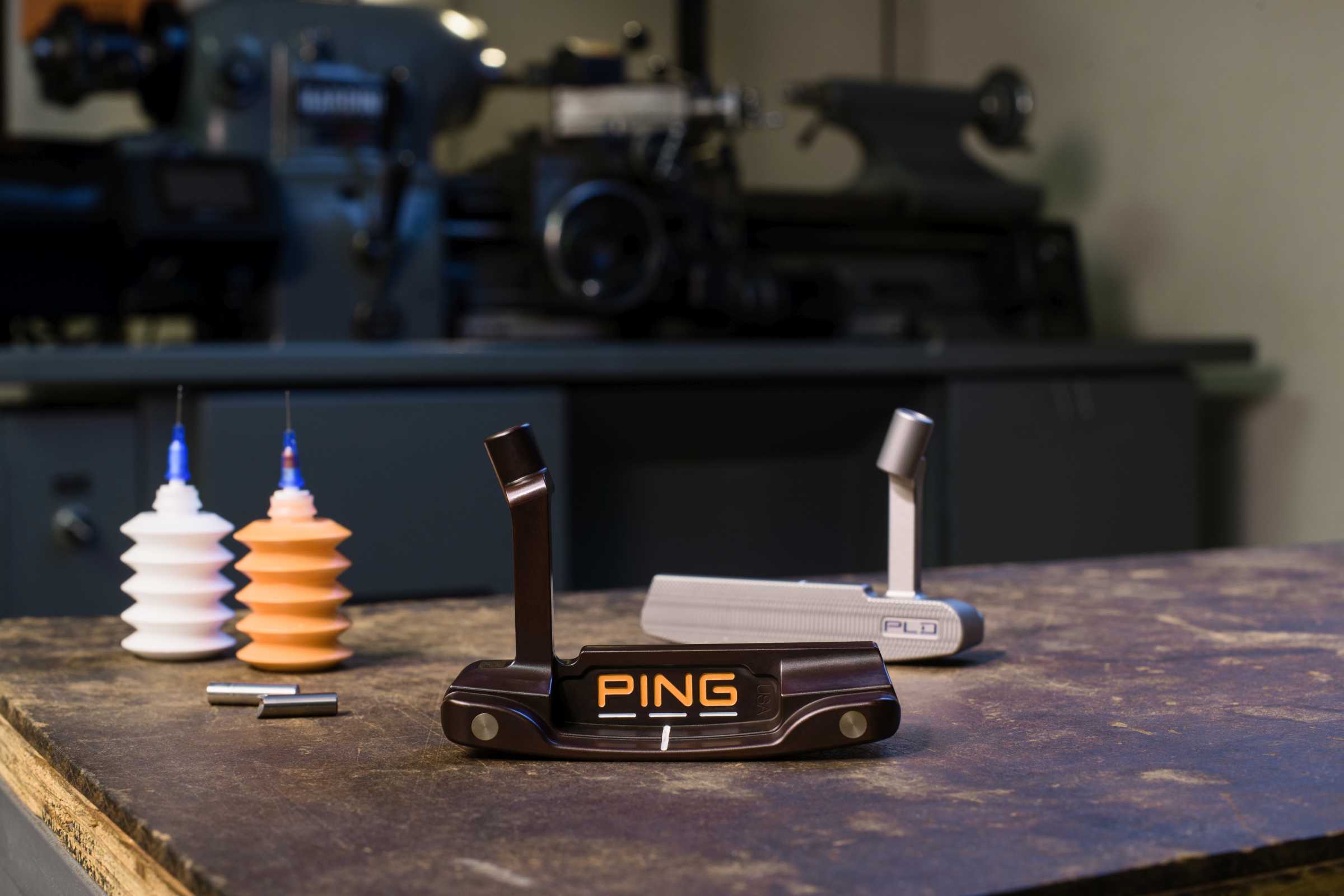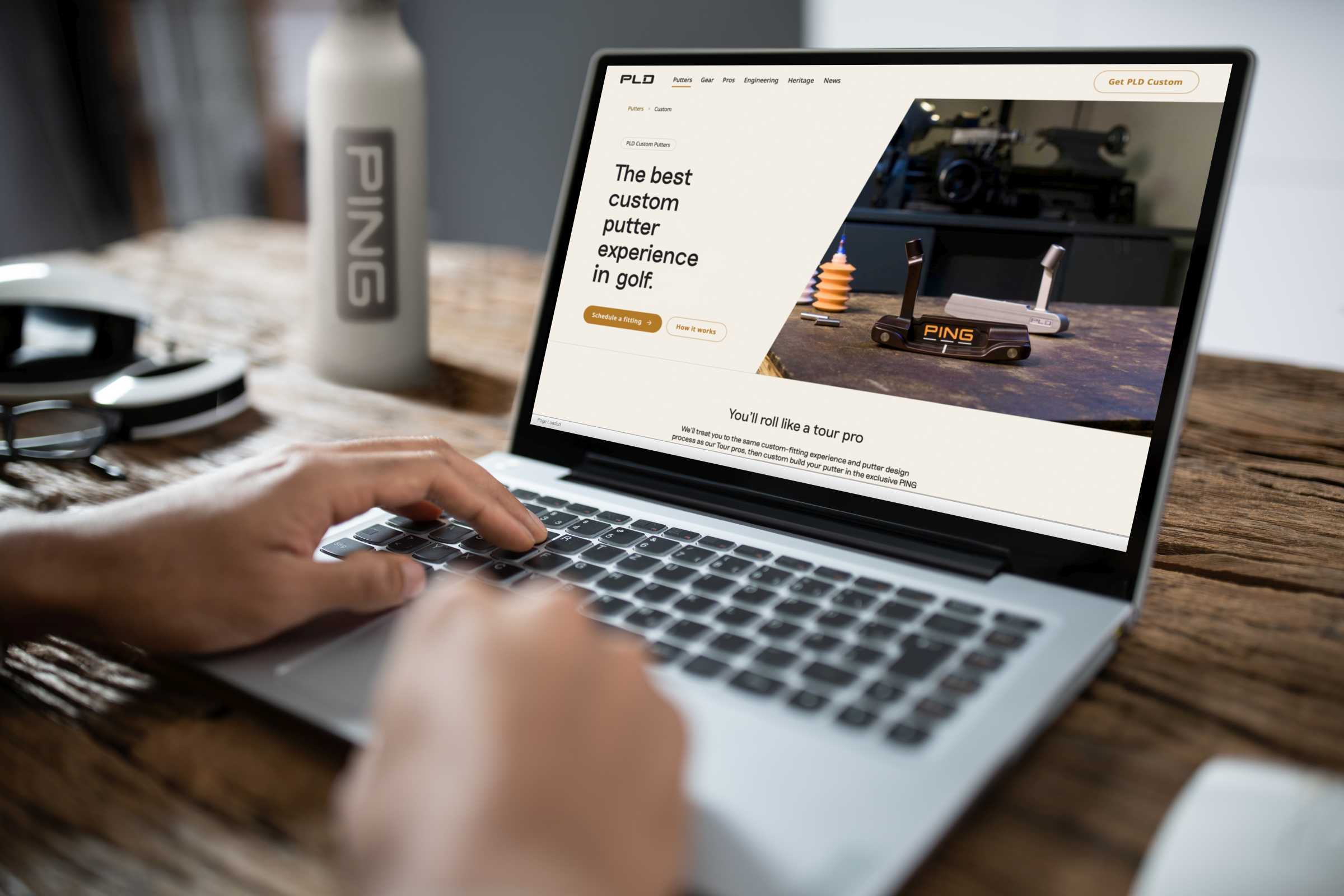 HOW IT WORKS
Schedule your custom fitting
Visit our scheduling page to reserve a custom-fitting appointment with a PING Master Fitter. You can be fit virtually or in person at the PING Putting Lab in Phoenix, Arizona. Once you've made a $200 deposit, your appointment is confirmed and the experience begins.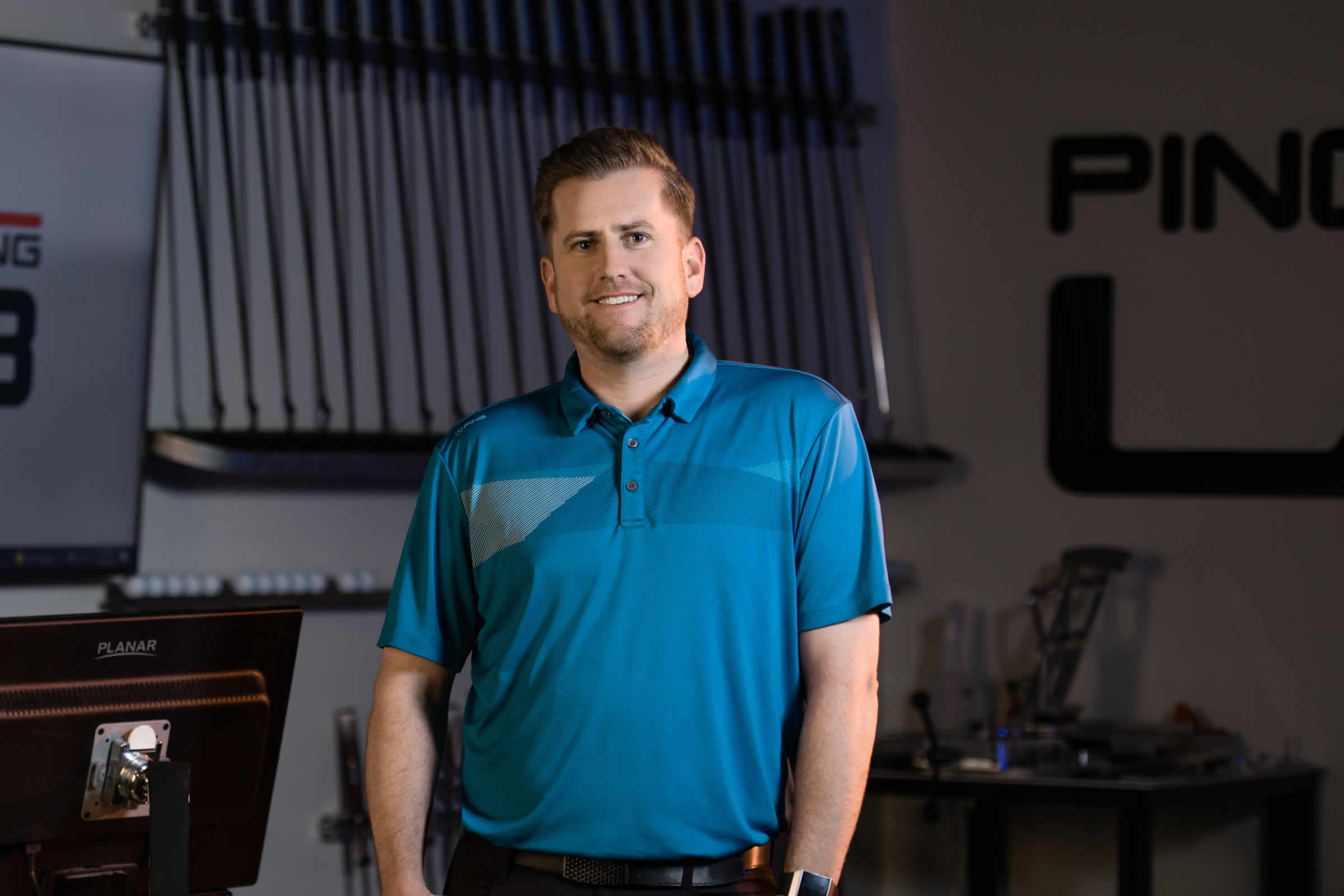 HOW IT WORKS
Meet your PING Master Fitter
You'll get a call from a master fitter welcoming you, outlining the PLD Custom process, and answering any questions you might have. A couple of weeks before your scheduled fitting, a personalized PLD Welcome Kit will land on your doorstep.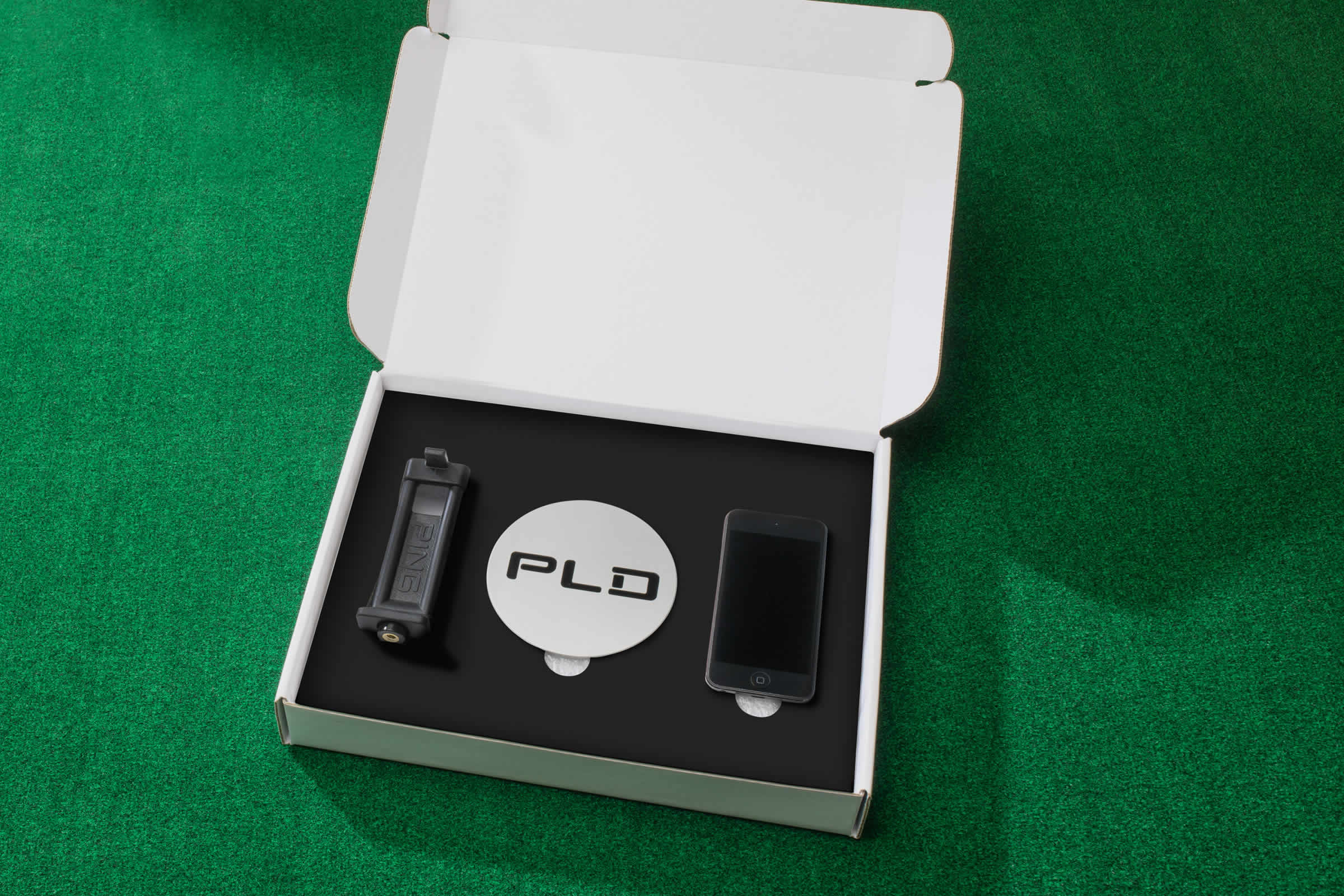 HOW IT WORKS
Receive your Welcome Kit
The PLD Welcome Kit contains the items you need to get the ball rolling – literally. Inside the kit is an iPod touch loaded with the PLD iPING putting app, an iPING cradle that attaches to your putter shaft to hold the iPod, and a putting disc to use as a target during your iPING sessions. You'll return the iPod touch and charger cord in the pre-paid, padded envelope included in the box. The cradle and the putting disc are yours to keep.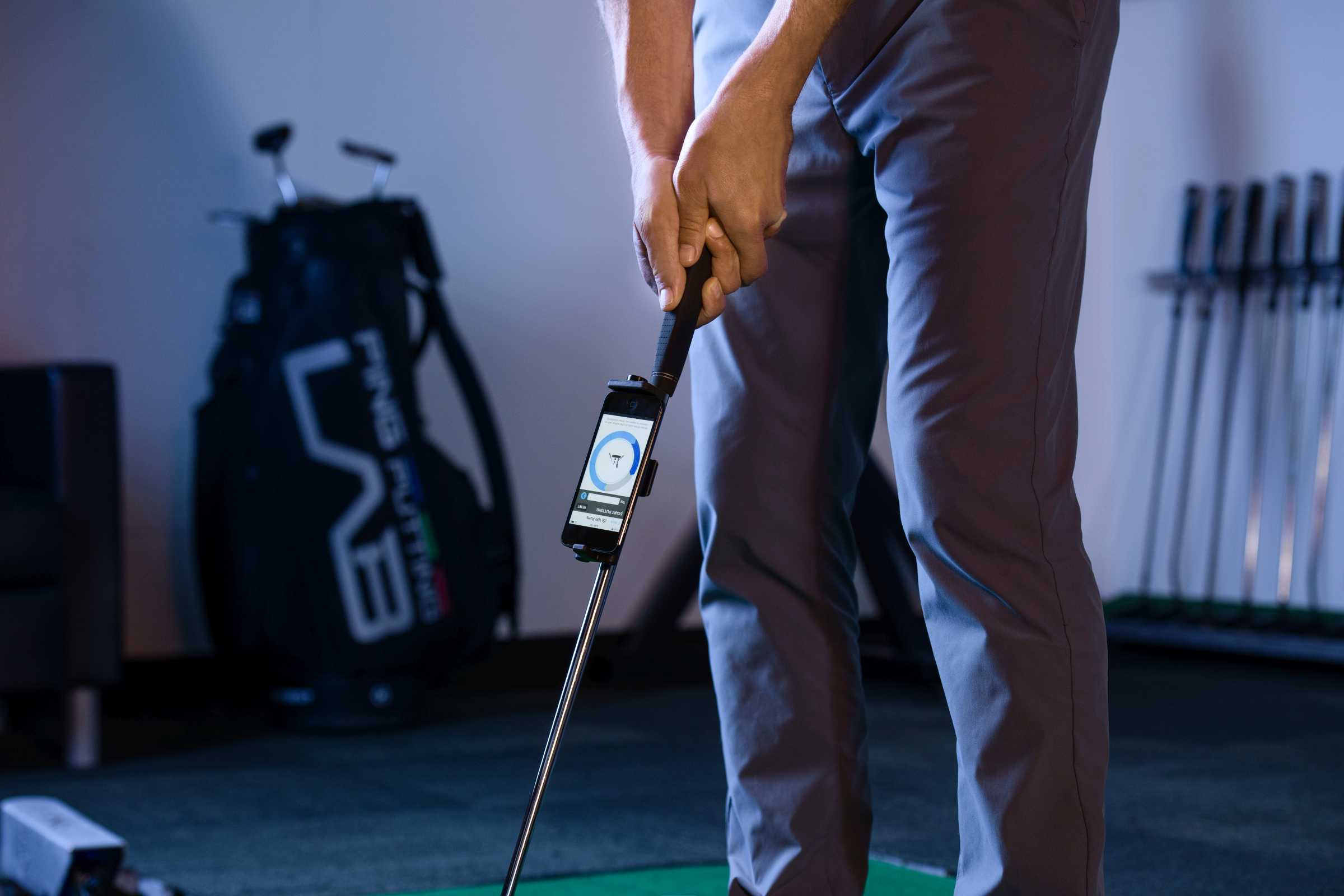 HOW IT WORKS
Conduct your PLD iPING sessions
Whether you're fit virtually or in person, step one is to follow the instructions on the iPod touch, launching the PLD iPING app to capture your stroke data by hitting three series of five putts. When finished, you'll click "Send to PING" and a master fitter will receive your data and create your personalized report to review with you.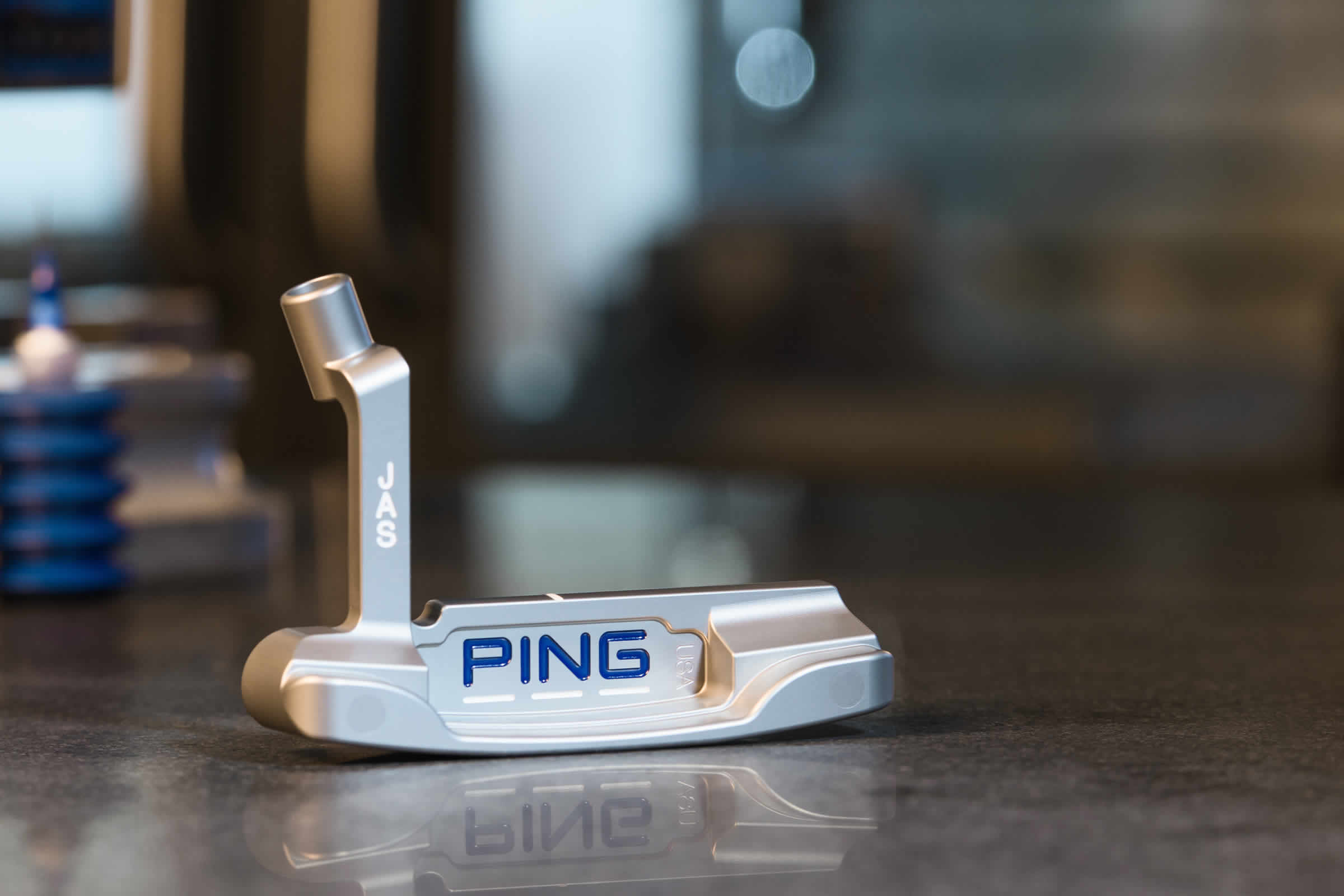 HOW IT WORKS
Consult and design
Virtually or in person, your master fitter will walk you through the results of your PLD iPING session and discuss your putting game to determine the best putter for you. They'll present the many options available to you in head design, weighting, face milling, finish, alignment cues, engraving, paint fill, and more. They'll also determine your ideal shaft length, lie angle, loft and grip size to complete your custom-built putter. Your master fitter will make recommendations throughout the process, but the final decisions are yours.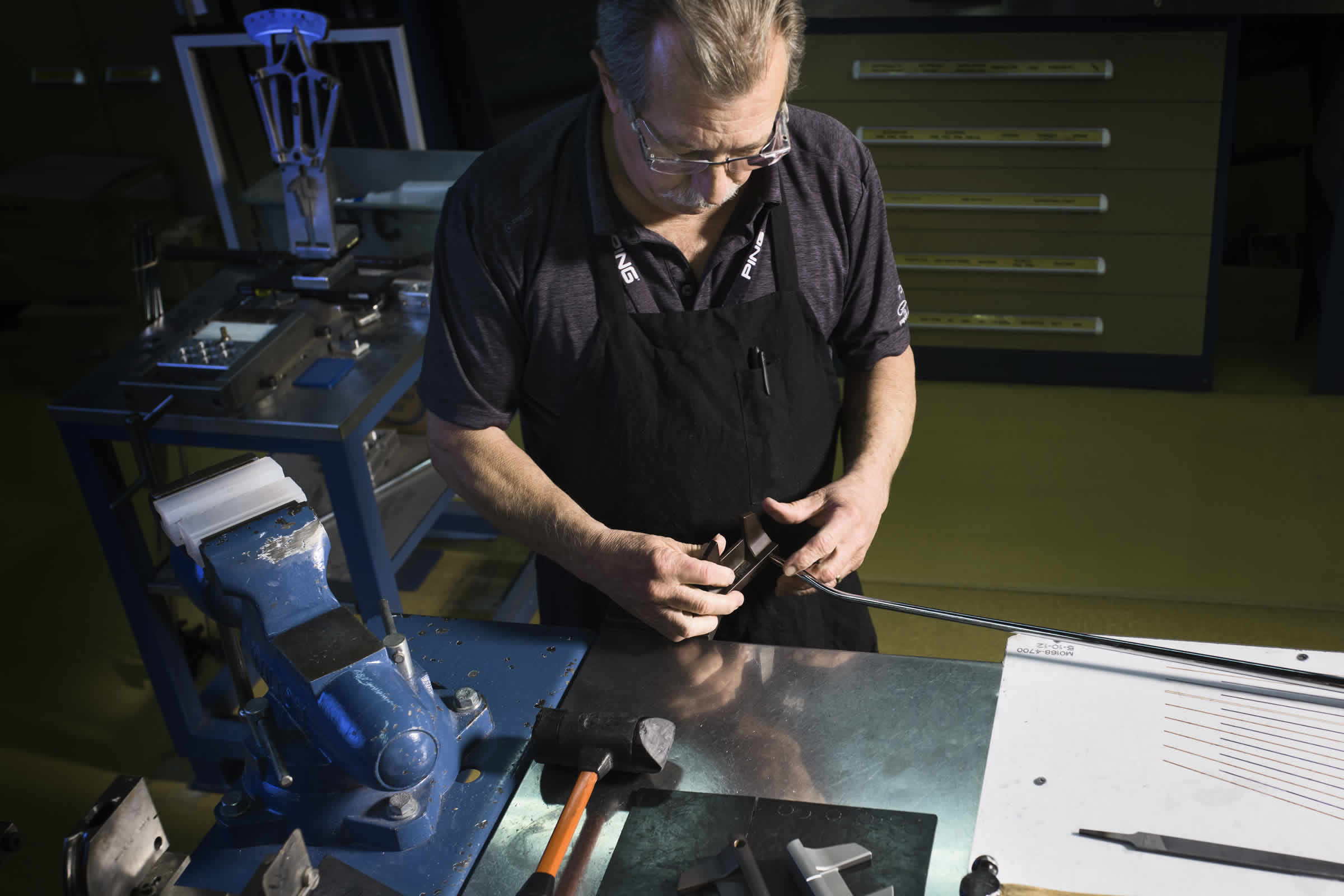 HOW IT WORKS
Order your putter
When your dream design is exactly the way you want it, you'll confirm all the details of your PLD Custom putter and submit final payment. Once received, your putter begins the process, passing through the hands of the same master craftsmen entrusted with building putters for the best players in the world.
No limit to customization.
Anything you can imagine, we can make happen. Our team of experts stands ready to bring your dream PLD putter to life.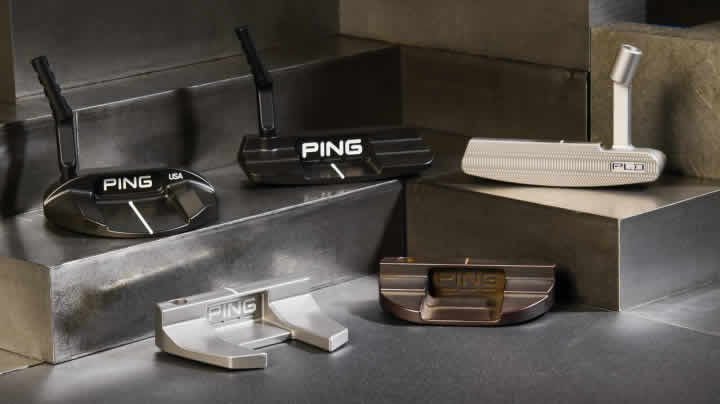 Models
We offer a variety of tour-proven head styles, but let's say something else catches your eye. Just let your PING Master Fitter know and they'll do their best to make it possible.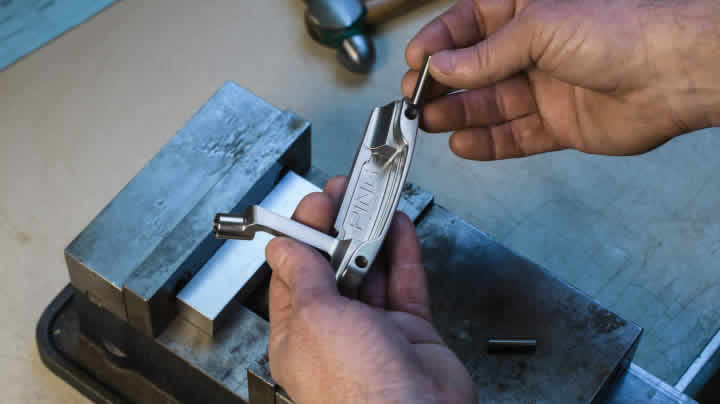 Tungsten weighting
The performance benefits of adding tungsten to your putter head are real, allowing us to match the putter's weight to your tempo for building a consistent stroke.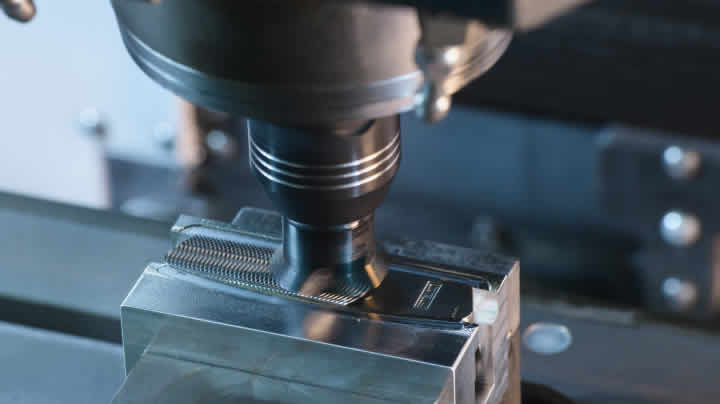 Face milling
For a crisp feel with a bit more pop, the smooth face milling is preferred. Or choose a shallower depth for a slightly softer sound and feel, or a deeper milling pattern with a more muted response.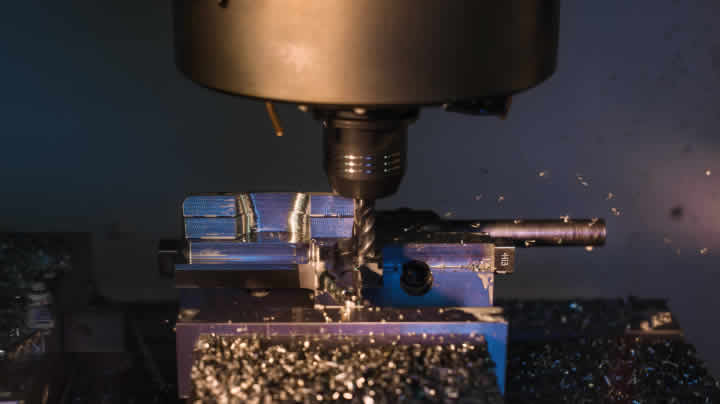 Materials
A couple of ways to go, depending on your feel preference: carbon steel if you like a softer face response; opt for a stainless steel model if you desire a firmer feel.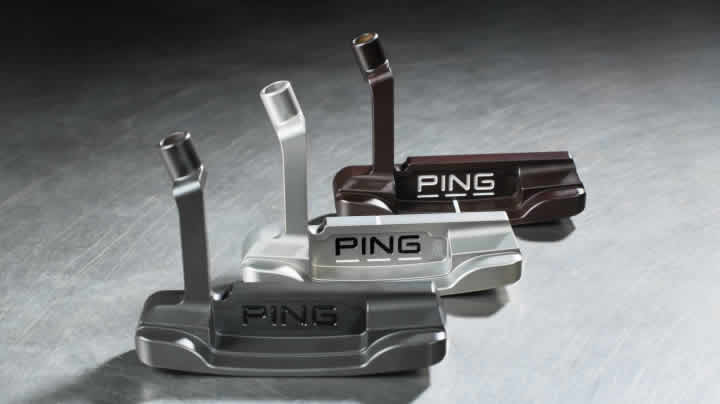 Finish options
Distinguish the appearance of your carbon steel putter with either a matte black or patina finish. Stainless steel models give you the option of a matte black or satin look.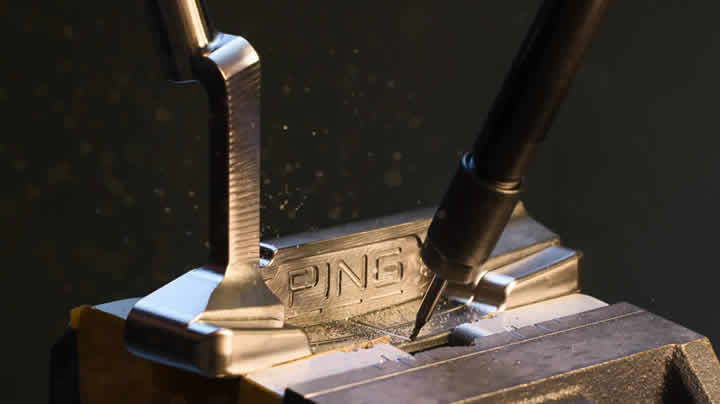 Alignment aids
Do your eyes prefer a single alignment line? A ball-width feature? A combination of both? Choose the visual cues that help you get the ball rolling on line.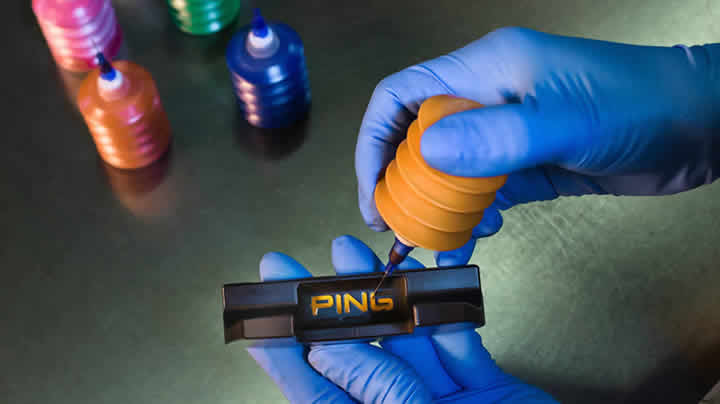 Engraving and paint filling
This step is the finishing touch, a chance to express your individuality and creativity by choosing engraving and paint filling. The color options are endless, so don't be shy.
The science of custom fitting.
Our team of scientists and researchers dig deep into data to develop new fitting methods that ensure score-lowering results on the putting green. Innovations like the PLD iPING putting app gain invaluable insights into your putting technique to best match your stroke and eye.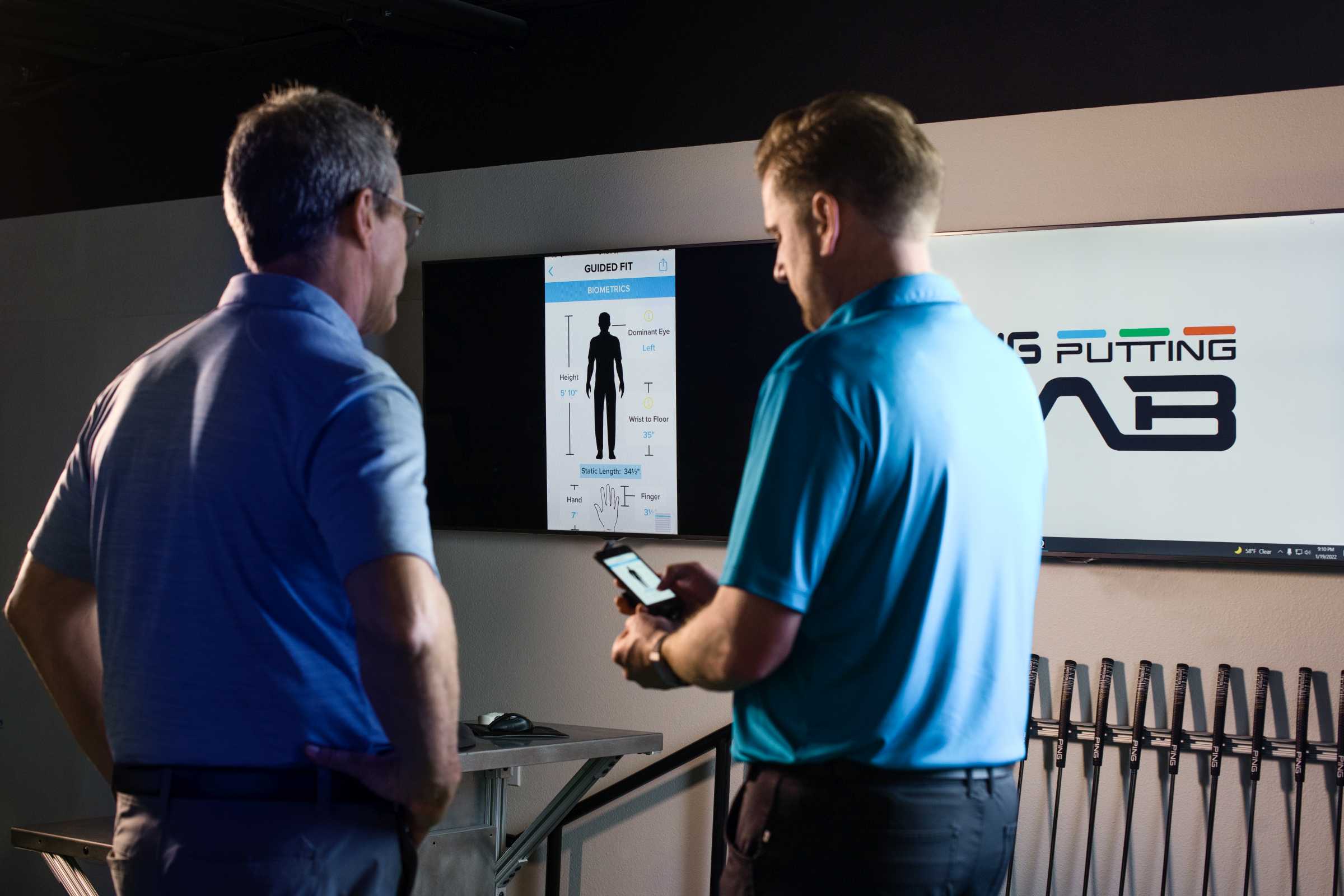 Measurements matter
During the process, you'll provide us with the key measurables that have formed the foundation for a PING custom fitting for more than five decades: your height, wrist-to-floor distance, hand size, and your dominant eye. We'll use these biometrics to make recommendations for the length, grip size and lie angle of your putter.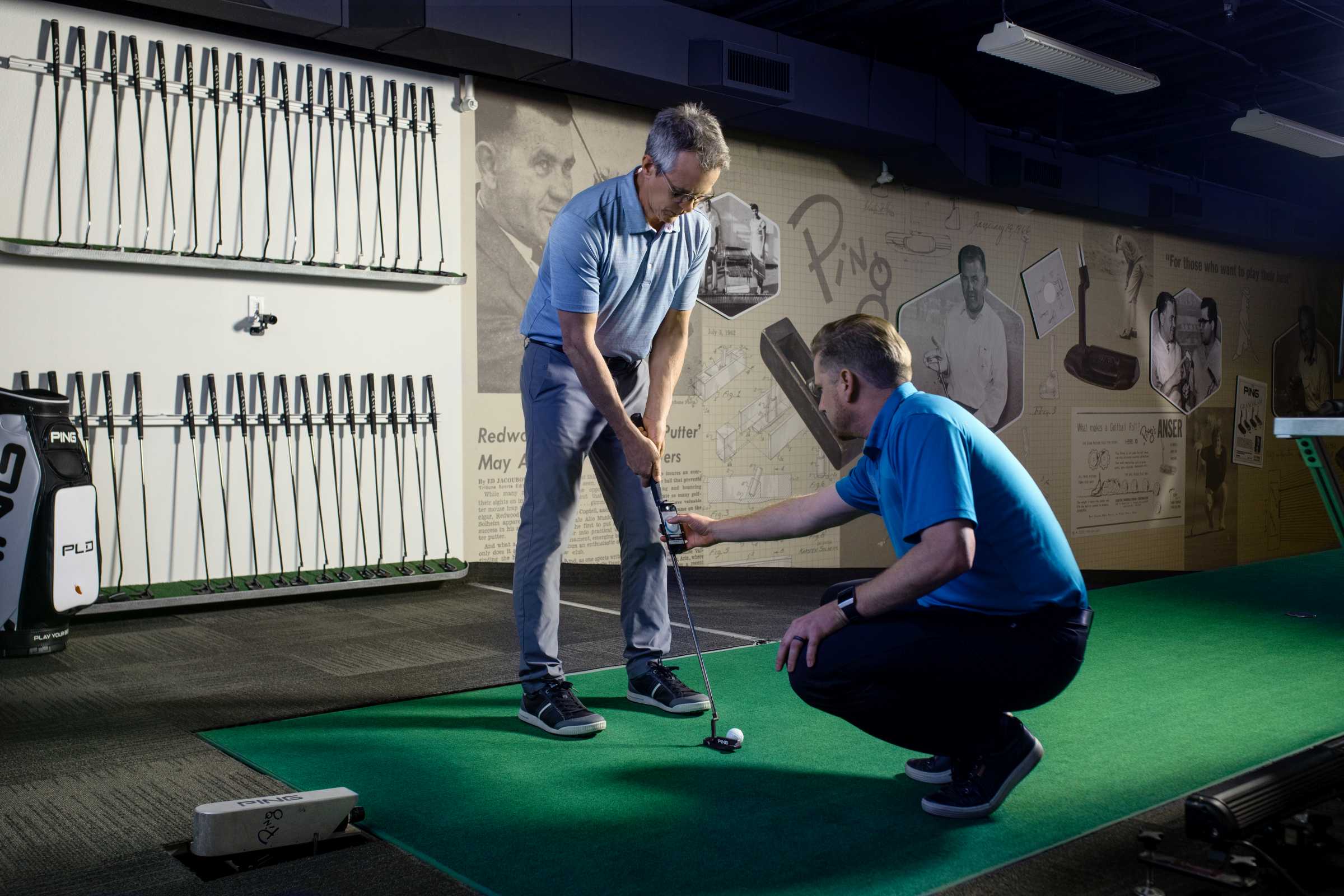 Expert analysis
Our master fitters are just that, masters in the science of custom fitting and product knowledge. They have the advanced training and vast experience to match you with the latest technology that fits your game and improves your performance on the greens.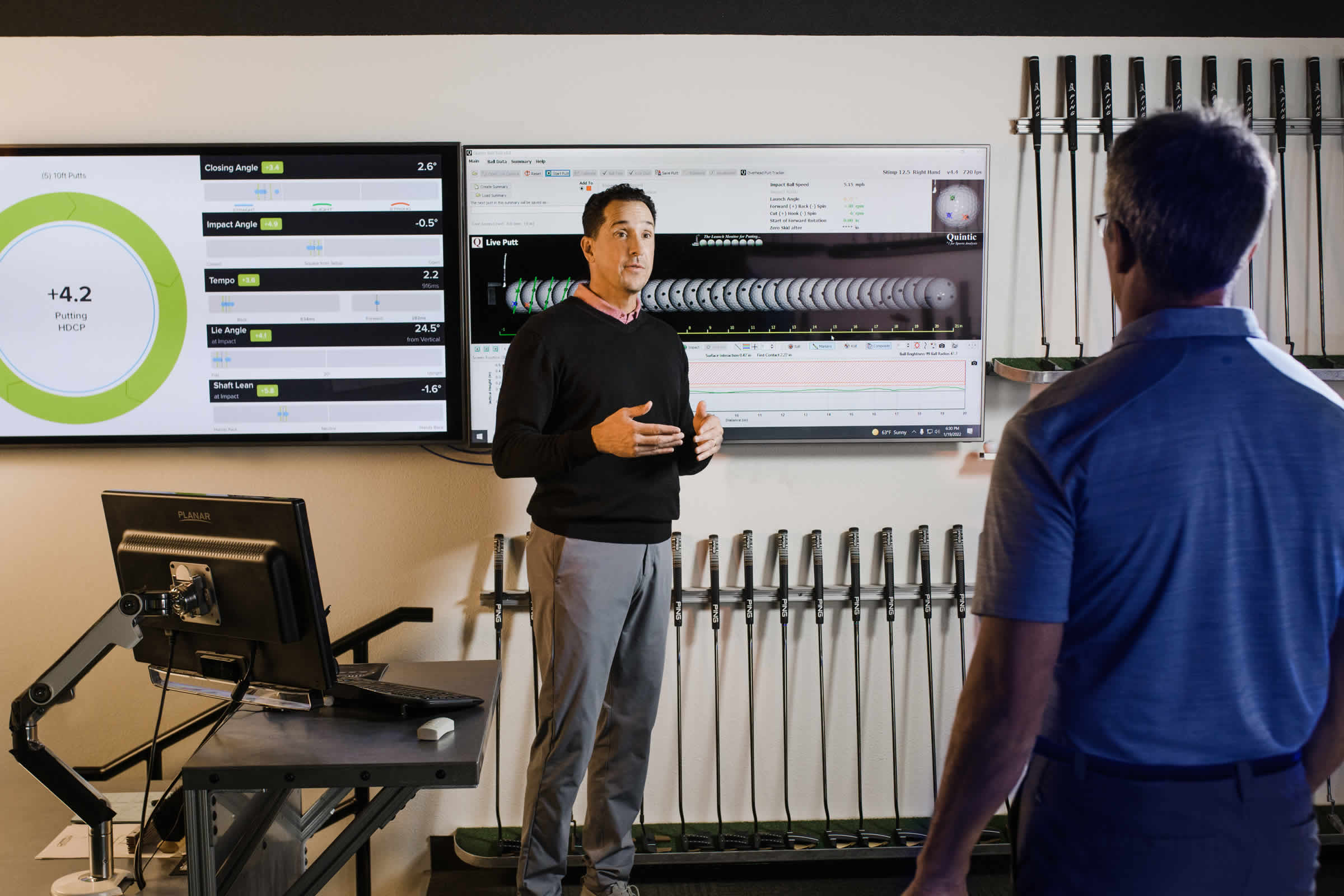 Data driven
Key aspects about your putting game in general and your stroke in particular are vital to the process. The PLD iPING app captures stroke metrics such as closing angle, impact angle and tempo that provide valuable insights during a putter-fitting session as we custom fit your putter to your precise specifications.
Ready to sign up for the PLD Custom Putter Experience?
Your next step is to schedule a fitting that's either virtual or in person at the PING Putting Lab in Phoenix, Arizona. Once your appointment is confirmed, you'll be contacted by a PING Master Fitter to begin the process and answer any questions.