PING launched the Putting Lab Design (PLD) program today, a custom putter experience created to give golfers unprecedented access to precision-milled putters and tour-level fitting experiences through a new website dedicated to advancing PING's reputation as the leader in putter design and customization. Golfers visiting pingpld.com can experience the program in three ways: PLD Custom, PLD Milled and PLD Limited.
PLD Custom
Golfers schedule an appointment with a PING Master Fitter to experience the same custom-fitting process as a tour player and create a one-of-a-kind, custom putter built by the PING Wrx team. Appointments for either a virtual or PING Putting Lab fitting begin March 21 and can be scheduled starting today at pingpld.com/schedule-pld-fitting.
PLD Limited
Collectors items that celebrate a PING putter that changed the game, or limited quantities of tour player models built and customized to the pro's exact specifications.
PLD Milled
Four precision-milled, tour-proven models available at PING retailers committed to selling premium, custom-fit putters.
"The PLD program allows us to bring golfers more of what we do best – design and build the highest-performing custom putters in the game," said PING President John K. Solheim. "It offers nearly endless possibilities. Golfers can craft their own custom design through PLD Custom, choose the proven performance of a PLD Milled model or add to their putter collection by acquiring a PLD Limited. It gives golfers a chance to play what the pros play and own a piece of PING history."
Since PING created the PLD brand through several limited-edition models in recent years, golfers have expressed interest in more custom designs and options, seeking the same experiences and treatment as the tour pros. The PLD Custom program was created to satisfy the on-going demand for golfers wanting the ultimate custom putter experience.
"We established the PLD name several years ago as an extension of the PING Putting Lab, where we've been fitting some of the top players in the world for more than 20 years," said Solheim. "Until now, access to the master fitters who deliver these custom putter experiences has been limited to the best players in the game. We can now bring golfers what they've been asking for either through a virtual or in-person experience."
As part of the PLD introduction, PING staff players at this week's Players Championship will carry a PLD-branded staff bag and wear headwear featuring the PLD logo. The staff bags will be autographed by the player and later donated or auctioned off.
"Several of our highest-ranked players in the world rely on a PLD custom putter that was designed in collaboration with our engineering team," said Solheim. "We chose this week to introduce the PLD program at one of the game's most important events and shine a spotlight on our success. Viktor Hovland, Tony Finau and Bubba Watson are just a few players who put their trust in a PLD model, each custom designed and built to their specific needs, but all engineered to win championships."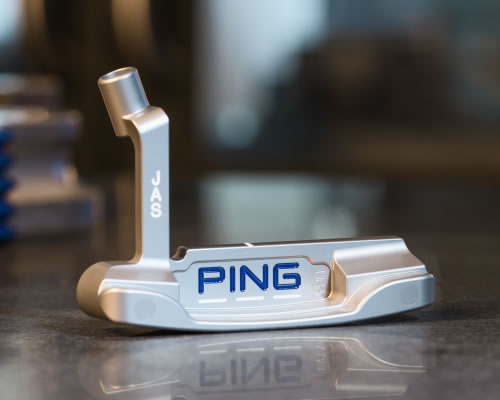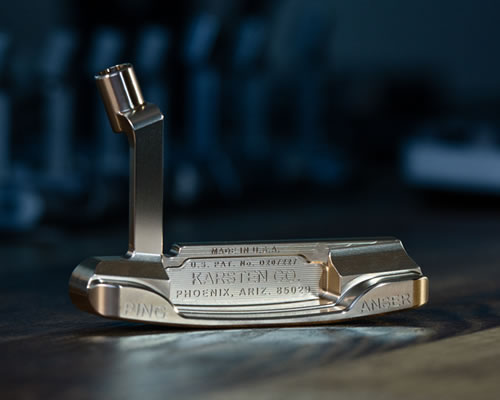 PLD Custom
With PLD Custom, golfers enjoy the same personalized treatment as tour professionals, either in person at the PING Putting Lab or virtually. Working with a PING Master Fitter, they'll design a one-of-a-kind, precision-milled putter crafted and customized just for them. There's no experience in golf like it.
It starts with a custom fitting and ends with a putter fully customized to the golfer's precise specifications. Whether virtually or in person, golfers consult with a PING Master Fitter who uses the same proven technology that PING staff professionals rely on to gain valuable insights into their putting strokes. Using the PLD iPING putting app, the master fitter analyzes a golfer's fitting data to recommend a putter model that best matches their stroke and personal preference.
Golfers specify every custom aspect of their putter, including accessing models previously available only to PING staff players. Once the head design and material are chosen, options to fully customize the putter include tungsten weighting, face milling, finish, alignment aids, engraving and paint fill. Using a golfer's biometrics, the master fitter determines the player's ideal length, loft, lie and grip type to ensure the custom putter performs to PING's highest standards.
Once all of the details of the putter are established, it is custom built from start to finish in the USA, passing through the expert hands of PING Wrx master machinists and club builders, the same team that's entrusted to create and build clubs for PING's global tour staff. They'll precisely customize and calibrate every element of the putter, just like they do for the best players in world.
The price of a PLD Custom putter (U.S. MSRP: $1,490) includes a custom fitting (virtual or in person), choice of putter model, material (stainless or carbon steel), head weight, finish, face milling, alignment lines, shaft, grip, engraving and paint fill. A $200, non-refundable payment is required to schedule and participate in a PLD Custom Fitting appointment (virtually or in person). The $200 is applied to the purchase at time of payment. Custom feature requests beyond what is stated above may be subject to additional cost.
To schedule a PLD Custom Putter Experience, visit pingpld.com/schedule-pld-fitting.
PLD Limited
With only a few opportunities a year, PLD Limited models consist of putters played by top PING professionals, and iconic PING putters that changed the game. Targeted mainly to collectors, these models will be serialized and available as built with no modifications.
The first PLD Limited model will celebrate the 55th anniversary of the Anser Patent. Granted on March 21, 1967, the game-changing patent set the standard in putter design that still dominates the winner's circle today.
"A lot of time has passed since the invention of the Anser putter," said John A. Solheim, PING's Chairman & CEO and the youngest son of Karsten Solheim, who designed the putter as an "answer" to the putters available at the time. "We think it's important to remind the golf industry and some of the younger golfers that the iconic design they see with other brands' name on it was created by Karsten in his garage in the mid-1960s. I was fortunate to be at his side building the first Ansers, and continued to do so for many years. It's time Karsten gets the credit he deserves for inventing the Anser putter."
The Anser Patent 55 (U.S. MSRP: $790) is fully machined from bronze and is available on March 21 of this year. It can be purchased only at pingpld.com.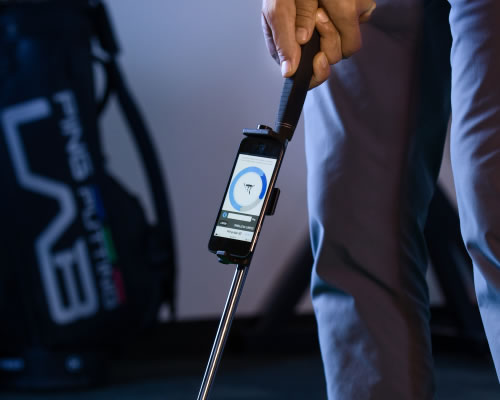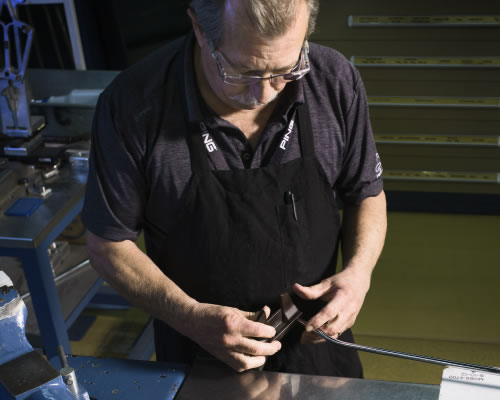 PLD Milled
The PLD Milled line offers a collection of four tour-validated models, each with a history of winning championships. These designs are fully machined from forged, 303 stainless steel and represent a combination of standard-setting favorites like the Anser and newer, tour-inspired models like the DS72, the choice of multiple-time winner Viktor Hovland. Each model requires more than four hours of milling time, precisely shaping every surface and radius to achieve the high quality and premium look expected in a precision-milled putter.
The four models (U.S. MSRP: $485) are available for pre-order beginning today at PING authorized retailers committed to selling premium, custom-fit putters.
"The PLD Milled is an exciting addition to our putter line," said John K. Solheim. "We've identified a couple of our most popular models from the past and some newer designs that have attracted a lot of attention in the last couple of years. We've given the new putters a very clean, premium look to emphasize the precision process they undergo before they are ready for play. As we collaborate on new designs with our engineers and tour staff through the PLD program, we'll add new models to bring golfers the latest in tour-proven performance on the putting green."
Anser
Precision-milled from forged, 303 stainless steel
Slight Arc
350g
Matte Black finish
PING black graphite shaft
Lie Angle: 20° ±4°
Loft: 3° +3°/-2°
Anser 2
Precision-milled from forged, 303 stainless steel
Slight Arc
350g
Satin finish
Chrome stepless steel shaft
Lie Angle: 20° ±4°
Loft: 3° +3°/-2°
DS72
Precision-milled from forged, 303 stainless steel
Straight Stroke
365g
Satin finish
Chrome stepless steel shaft
Lie Angle: 20° ±2°
Loft: 3° +3°/-2°
Prime Tyne 4
Precision-milled from forged, 303 stainless steel head
Aerospace grade, machined aluminum hosel
Strong Arc
360g
Matte Black finish
Matte-black stepless steel shaft
Lie Angle: 20° ±4°
Loft: 3° +3°/-2°