"Everything was working. I mean, seriously, this week I think my putting is definitely the props. I have putted really well and you got to make putts in a major championship."
Jennifer Kupcho's assessment of her putting in winning the year's first major, the Chevron Championship, was supported by facts: she was #1 in Strokes Gained: Putting, almost 10 strokes above the field average.
Kupcho provided the first major win for a putter from PING's PLD (Putting Lab Design) Series, and she will be rewarded with a solid-gold PLD Kushin.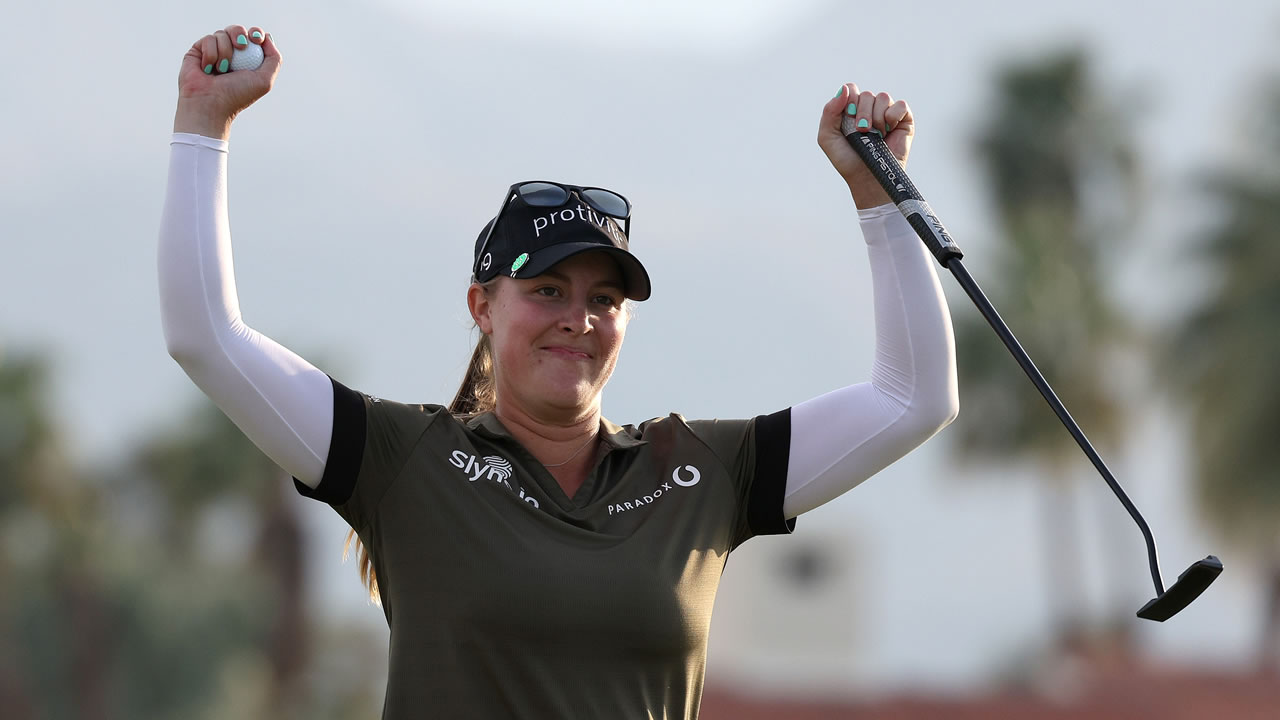 Significantly, her PLD Kushin was refined in January 2021 specifically to help her putting in pressure situations like those at the Chevron, according to Scott Wolpa, LPGA Player Development Manager.
To combat her tentativeness on pressure putts, Wolpa and Kupcho modified her current Kushin in the PING Putting Lab. The key moves were switching from a grooved face to smooth for increasing ball speed on shorter putts, which helps start her ball online, and reducing loft by ½°.
They tinkered with weight, landing on 365 grams in the carbon-steel head to fit her tempo and the 34-inch shaft. She chose a matching matte-black head and black shaft for its "quiet appearance," Wolpa said, creating a flow so there's no distraction from the white alignment line on the cavity.
While she's been in a PLD Kushin for more than two years, her current specs are the ones that helped Kupcho "get it done" under pressure, Wolpa said.
Kupcho shared credit for her improved putting with a tip from her husband, Jay Monahan, a professional instructor who advised her to let the putter head rotate all the way through on shorter putts and let gravity take over, thereby removing tentativeness.
In the end, from tee to green, Kupcho's talent carried the day as she excelled at every aspect of her game with all 14 PING clubs in her bag. "I mean, I hit the fairways, hit the greens and really was just trying to put smooth putting strokes on them. That's what I did, and they fell."